IULH Championship Show 2023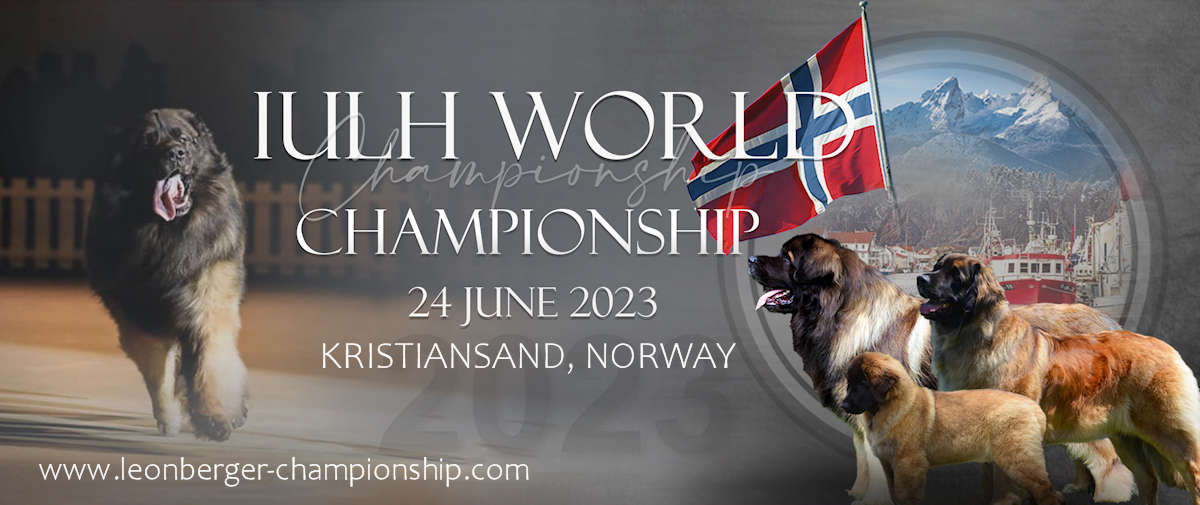 At the Annual Delegates Meeting in Leonberg, on the 23d of September 2022, it was decided that the Norwegian Leonberger Club will organize the IULH Championship Show 2023.
The exhibitions will take place on the weekend of June 24-25, 2023:
IULH World Championship – June 24, 2023.
Leonberger / Newfunland Specialty Show the next day, June 25, 2023.
The shows will be held in Kristiansand, close to the terminal for ferries from Denmark and Holland
At the IULH show, in addition to the IULH Championship titles, the German CAC's (Club) will be awarded in youth class, veteran class, open class, intermediate class and champion class.
The Norwegian CAC will be awarded in all adult classes.
At the specialty show, the Norwegian CAC will also be awarded.
In Norway, foreign dogs, who have already a Champion title, need only 1 CAC to get Norwegian Championship.